Are you looking to tone and skin tighten facial and body areas?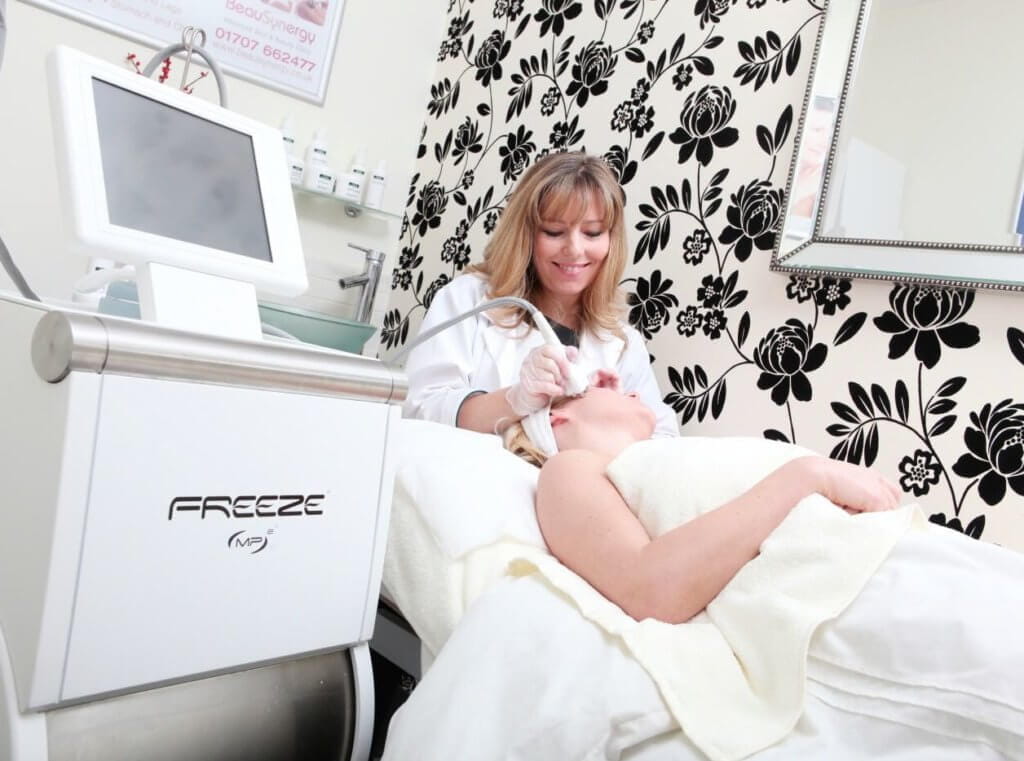 Our Venus Freeze Skin Tightening facial is a combination of Radio Frequency and Magnetic Pulse. The "laser" facial plumps, smooths, tightens and tones all areas of the face and body.
The Venus Freeze Skin Tightening treatment is the most relaxing and highly appreciated "laser" facial that we perform here at the BeauSynergy Hertfordshire Clinic. If you are concerned that your facial skin is losing its elasticity and starting to go saggy and crinkled then you should consider this treatment. Venus Freeze will restore the volume and fullness in your skin to leave it fuller and smoother to the touch.
Get Better Skin
Anti-ageing made easy
The Venus Freeze is a "lunchtime" procedure that is totally relaxing, that plumps, smoothes and tightens your skin and facial muscles. There is 100% no downtime.
Carried out at our Hertfordshire clinic, the Venus Freeze Skin Tightening treatment utilises specific radio frequencies and magnetic pulses to heat the skin from the inside out. This promotes skin cell regeneration, collagen creation and the building of elastin fibres to tighten up the loose, sagging skin, whilst also being a warm and relaxing treatment.
Single face or body treatment – £95
Single face and neck treatment – £145
The treatment is warm and relaxing and perfect for a one-off beauty session or those who may be going to a special occasion such as a wedding or party. However it is more commonly used as a course of treatments for continual longer lasting affects.
Get Better Skin
Recent Testimonial for Venus Freeze
"Very happy with the Covid protocols. Felt safe. Great Venus Freeze treatment and customer service."