Revolutionary Microneedling to Create new Rejuvenated Smooth Skin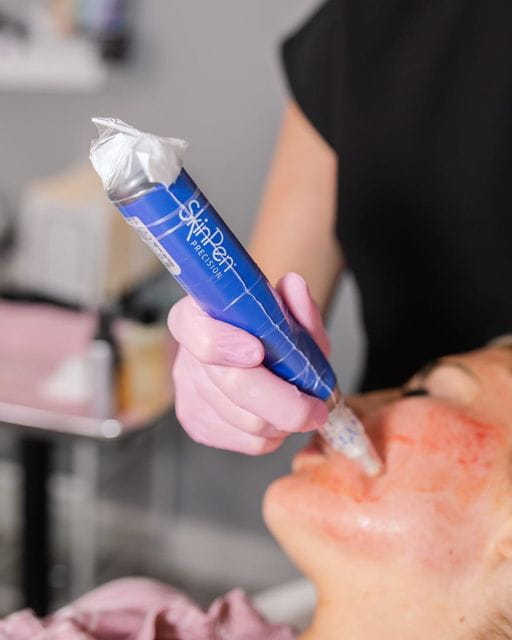 Be careful what you wish for! You will get the very best and safest results by choosing your treatment with us.
We use the ONLY FDA cleared SkinPen medical device in the UK (Bellus Medical). The performance and safety is better than any other device or immitation out there today.
If you are looking to plump, add luminosity and softness to your skin, then the SkinPen is our recommended treatment for you. We have been blown away by the results from just one treatment to a recommended course of 6. For our clinic, the SkinPen microneedling system has proven to be the very best treatment for those that have more serious skin issues such as anti-ageing fine lines, loose skin, scaring concerns and stretch marks.
It causes controlled micro-injuries that stimulate your body's natural wound healing process, while minimizing cellular damage. The result is effective remodeling of scar tissue, while keeping the overall structure of the skin intact.
How SkinPen Generates New Collagen Enhanced Skin
There are three phases to the wound-repair process:
Phase I: Inflammation. Piercing the skin triggers your immune system to disinfect the wounds, remove debris, increase blood flow and begin to create new tissue.
Phase II: Proliferation. The wound is rebuilt with new granulation cells, which are part of the extracellular matrix. Additionally, a new network of blood vessels develops.
Phase III: Remodeling. The wound is replaced with new dermal tissues and blood vessels.
90% of subjects in a conducted trial would recommend the procedure to family and friends.
Get Better Skin
Treatment time: up to 90 mins.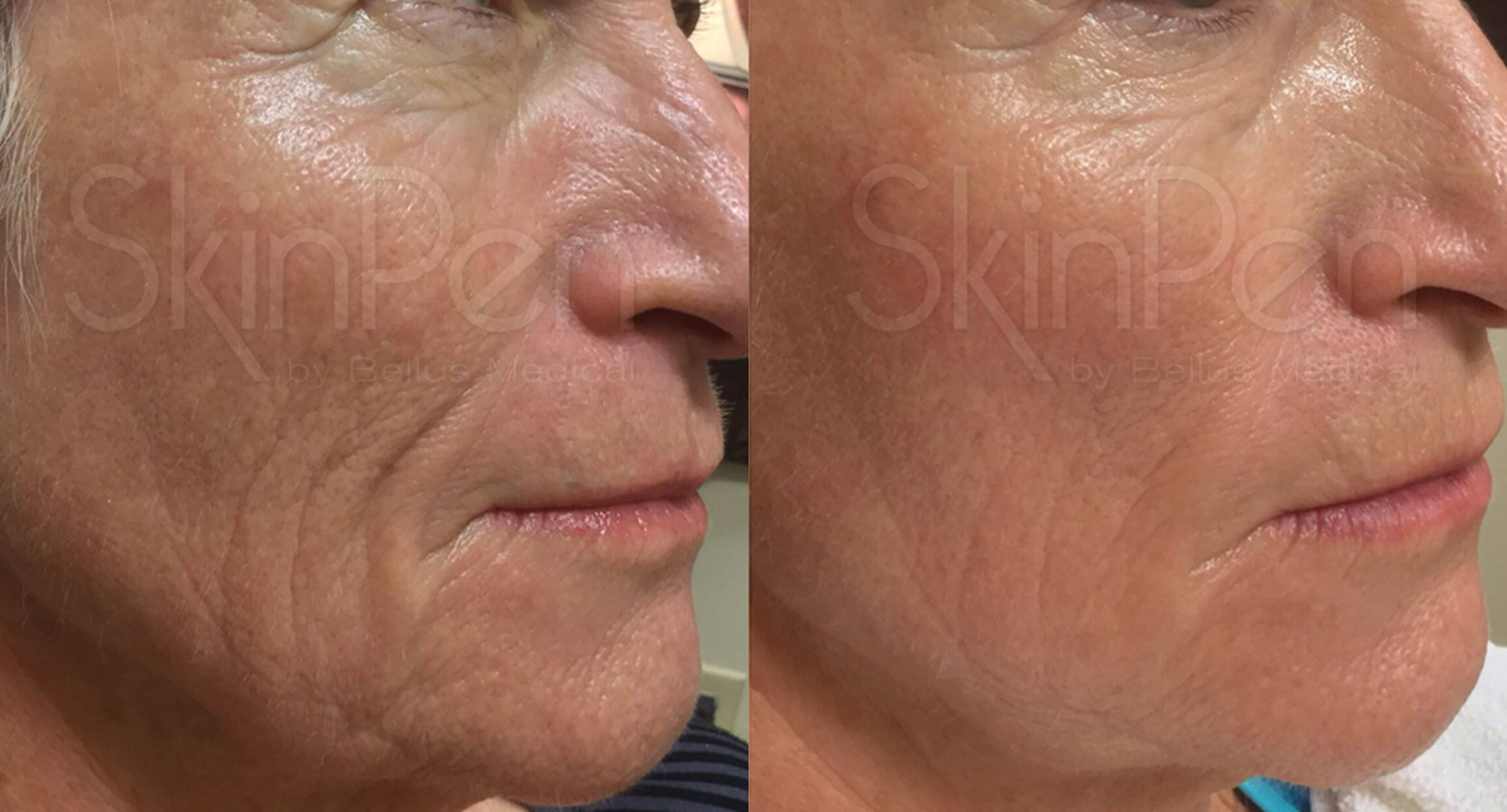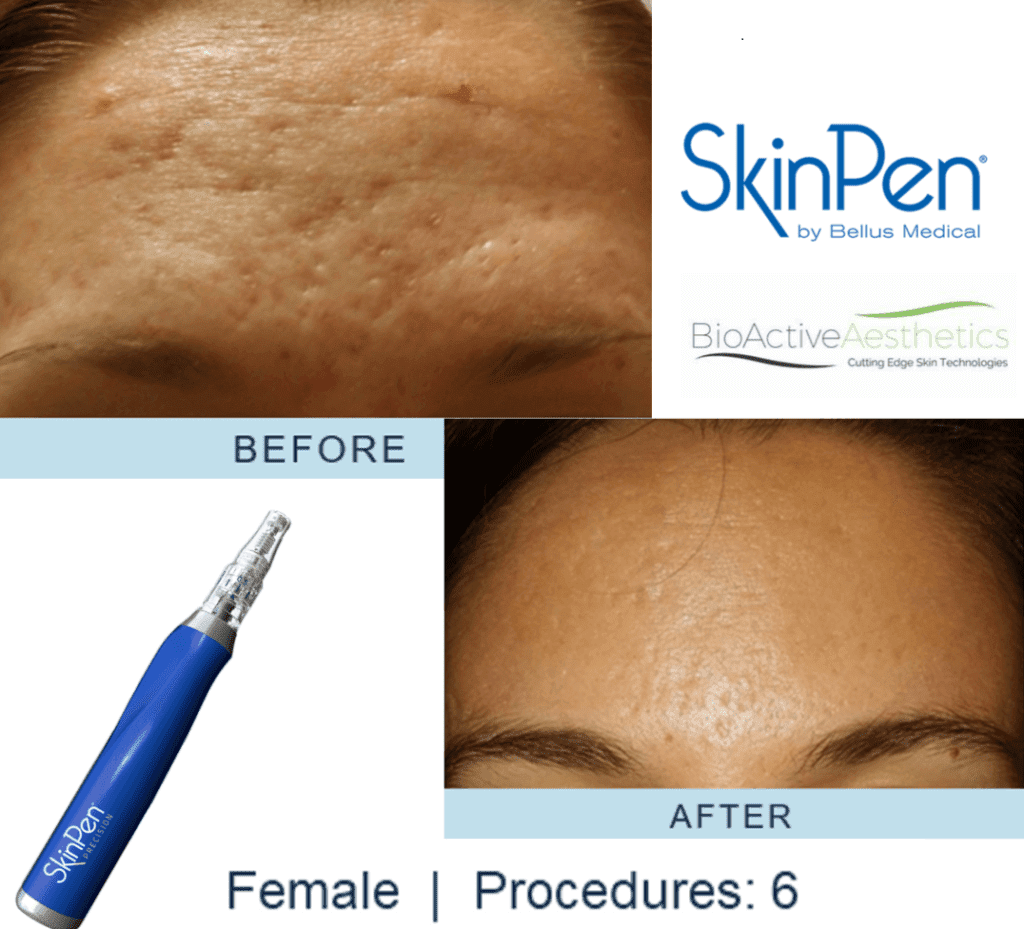 Here's what you can expect from a SkinPen treatment:
Our plan for your optimal results. Whatever your requirements, whether it be acne scars, scars in general, stretch marks or new skin revitilisation, we will advise on the best course for you.
A comfortable procedure. It is very likely apply a topical numbing agent to the treatment area.
A short procedure time. The treatment will take up to 90 minutes including numbing cream application.
Minimal post-procedure effects. The skin will appear slightly pink to red immediately post-procedure, similar to a mild to moderate sunburn. Additionally, the most common treatment responses experienced were dryness, rough skin, tightness, redness, itching, peeling, discomfort, tenderness, and burning. These conditions resolved over time without any further complications.
Recent review of SkinPen from client
"Jacqui is always so friendly and offers the best advice for my skin. I've been having Dermaneedling for 18 months now and its made my skin so much stronger. I used to get sensitive skin with burning cheeks in winter – horrid! But thanks to the SkinPen needling, its stimulated my collagen and my skin looks brighter, firmer and stronger – so no more irritation! Can't recommend BeauSynergy enough !"
"I always feel special when I come in for my treatments. The team are very good and professional all the way."
Book for Better Skin