Have you noticed that the jowl area under your chin has lost its elasticity through ageing?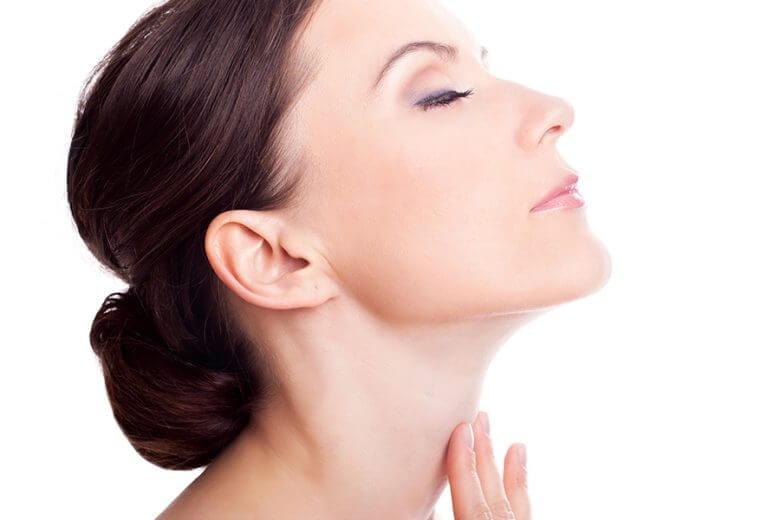 Non-surgical Jowl Lift
Our non-surgical Jowl Lift Uses a powerful and unique combination of micro-current and radio frequency to tighten and lift the lower face and jowl areas. We are able to tighten and lift the appropriate areas to give you back definition and tightness lost through ageing.
Along with the lifting and tightening of the Jowl area you will see greater definition to your jaw and therefore an enhancement to your facial features.
The micro-current works to stimulate the muscles and cellular metabolism which the radio frequency greatly improves elasticity and collagen production.
Maintenance is required, as it would be with normal micro-current and skin tightening treatments but the results can be outstanding.
Treatment to Tighten Jowl area
Venus Freeze™ uses a combination of Multi-Polar Radio Frequency and Pulsed Electro Magnetic Fields. The two technologies work in unison to safely and comfortably heat the tissue under the surface of your skin, which encourages the body to produce more collagen and elastin fibres. When combined in combination with the micro-currents from the "Ultimate", the jowl area skin and muscle fibres tighten pulling the jowl area up and sideways. A course of treatments will be necessary to gain the continual smooth, tighter and lifted jowl.
Get Better Skin
What you should do now
If you are serious about repairing your skin – the starting point for any treatment is to have a 60 min consultation with an experienced skin expert. This consultation will include a thorough skin analysis, patch test and a skin scan. The fee for this advanced consultation is just £45.
Book for Better Skin