Lifts and tones your facial muscles whilst improving the skin elasticity and reducing the appearance of fine lines and wrinkles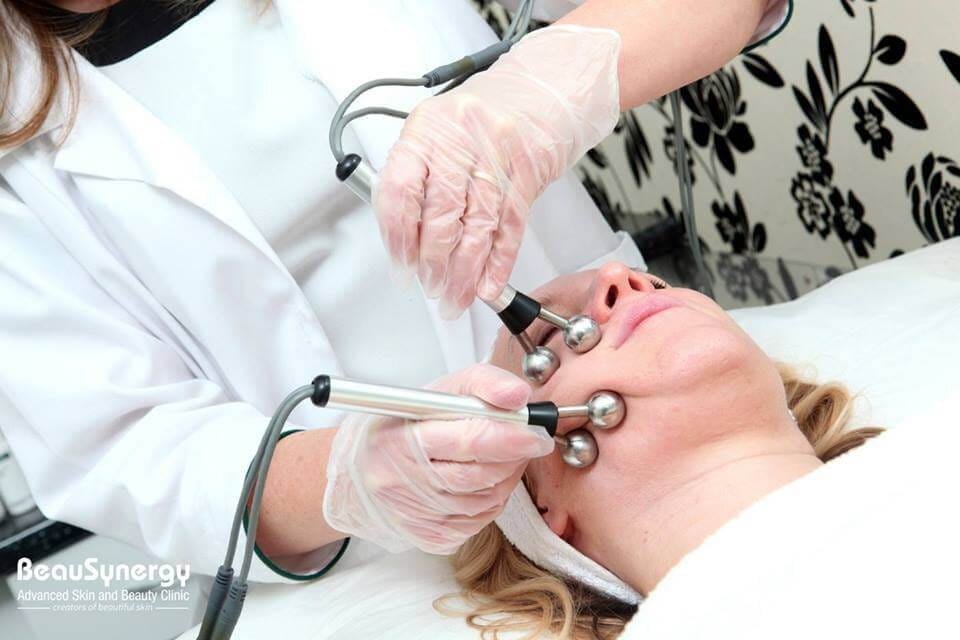 There are many reasons why you may have loose skin on your face – it could be through weight loss or post -pregnancy. However, the most common cause is the natural ageing process. As we age, our facial muscles and skin begin natually lose collagen and elasticity. Our facial muscles also become tired and lacking energy. This all creates a lack of facial defintion which can be rectified by the stimulation currents produced during a course of treatments using the "Ultimate" non-surgical face lift procedures.
The treatment works by sending a small electrical current through two metallic ball probes which are placed around different areas of your face. This tenses and stimulates the underlying muscles, giving them a continulal lift during their small but effective "workout".
(Ultimate) Non Surgical Face Lift Results
After a course of non-surgical face lift treatments, your facial muscles and the skin on top will be lifted, and feel firmer, smoother and brighter.
Get Better Skin
A course is recommended for best results.
Our recent review of the "Ultimate"non-surgical Face Lift
Sept 2020 – "So good to be able to return to my monthly facials. The "Ultimate" non surgical face lift" facial keeps my face and neck toned and shaped, helping me to look fresher and younger, than I am. The perfect eyebrows compliment the look. So good to have you all back. Stay safe."
What you should do now:
The starting point for this particular treatment is to have a 40 min consultation with one of our skin therapists. This consultation may include a thorough skin analysis and a skin scan. We will also discuss any relevant medical history and establish if there are any contraindications to treatment, as well as pre and post care procedures. A consultation costs just £45.00.
Book for Better Skin