IPL skin rejuvenation treatments for clearer and younger looking skin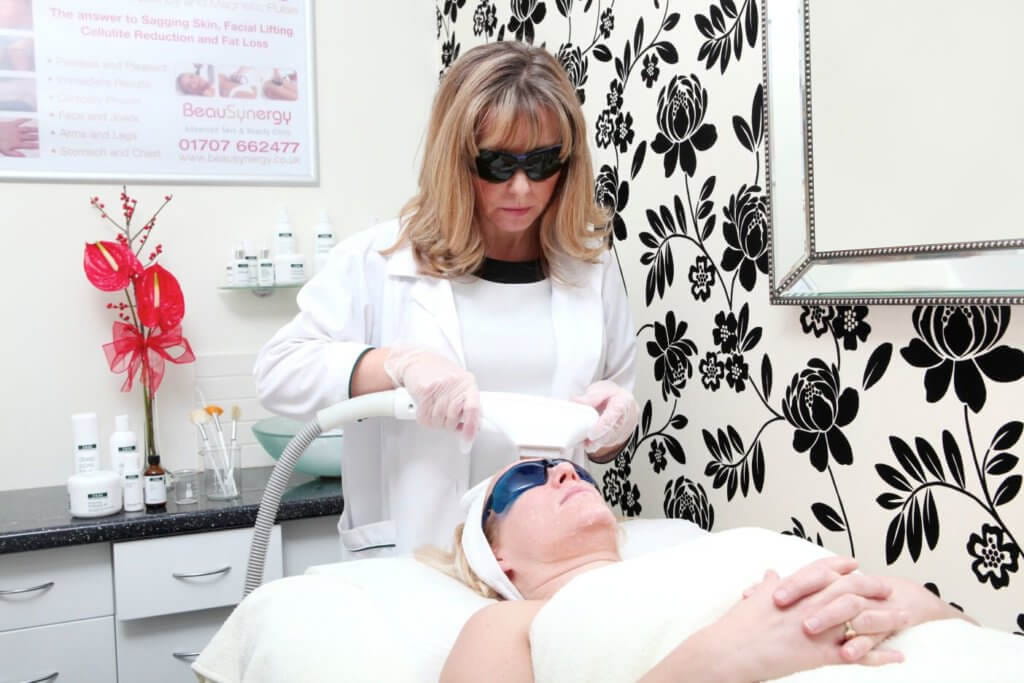 IPL laser skin rejuvenation treatments involve the use of Intense Pulsed Light (IPL) which stimulates collagen and elastin production deep within the dermis. This increases the skin's elasticity and strength, making the skin look softer and smoother. This safe, simple technique improves skin texture and colour, whilst reducing pore size, fine lines and wrinkles. It is particularly effective on:
Face
Neck
Body
Legs
Décolleté area
Hands
IPL Laser Skin Rejuvenation
Our Energist IPL causes very minimal discomfort during treatment. Following a consultation and patch the IPL may well be the solution to these common skin concerns.
Brown spots
Liver spots
Ageing spots
Fine lines and wrinkles
Collagen and elastin are the substances in our bodies that keep our skin looking youthful and smooth. As we age, our bodies naturally produce less and less collagen and elastin, resulting in the appearance of fine lines and wrinkles and enlarged pore size.
Get Better Skin
How does IPL works on various skin types?
The carefully filtered yellow light emitted from Energist IPL (VPL) is absorbed by certain structures within the skin. The resultant momentary heating stimulates fibroblast cells in the body to produce more collagen. The new collagen moves outwards to the skin's surface resulting in a smoother texture, smaller pore size and reduced fine lines and wrinkles.
A full consultation, analysis, patch test and consent are required prior to any treatment taking place. Full consent before any treatment is also necessary to notify us of any changes with your medical history or lifestyle.
What we recommend you do now
The starting point for any IPL treatment is to have a 40 min consultation with an experienced skin expert. This consultation will include a thorough skin analysis, patch test and a skin scan. The fee for this advanced consultation is £45, which will be deducted of any IPL treatment/course you may book.
Book for Better Skin