When you are after a treatment that can transform the way your skin looks in just one visit, you need the Hydro Facial (Hydra Facial)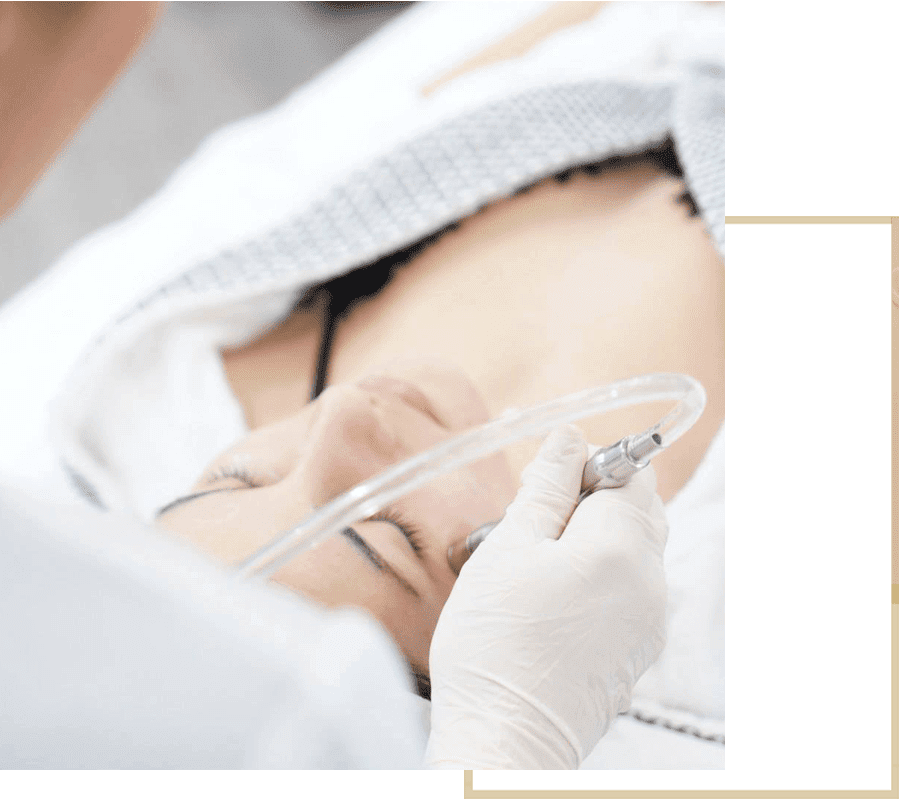 Hydro Facial (Hydra Facial)
As your skin gets older, the barriers get thicker and become harder to penetrate using fingers and active ingredients (creams). The softness and smoothness of the skin vanishes quickly and the glow diminshes. The 3 in 1 Hydro Facial (Hydra Facial) resolves this issues by breaking down those ageing barriers and penetrating deep into your skin to leave it smooth and glowing.
Get Better Skin
The Hydro Facial for a Deep Clean and Glowing Skin.
Cleanse and Peel, where a new layer of skin is uncovered through exfoliation and a relaxing resurfacing technique.
Extract and Hydrate. "Gunk" and impurities removal from the pores with a painless suction. The skin is then nourished with quality grade hydrating moisturisers.
Fuse and protect. T skin is saturated with antioxidants, growth factors and peptides to fully maximize the natural glow.
Walk out of the door with no inflammation or side affects. Receive the compliments of your youthful, soft and brighter glowing skin.
Get Better Skin
3 Treatments in One – Hydro Facial (Hydra Facial)
Ground breaking treatment to give you 3 treatments in one appointment. The outstanding Hydro Facial (Hydra Facial) gives 100% rejuvenation to the skin leaving your skin clear, smooth and glowing. The aqua 3, Italian technology has been specifically developed for ladies and gentlement looking to:
Clean the skin, reduce pore size and extract the bacteria that leads to blackheads and acne blemishes.
Diamond tipped Microdermabrasion to exfoliate to clear away the months of dead skin cells to promote collagen growth and new skin.
Infuses gold standard moisturisers deep into your skin to immediately leave the skin soft, smooth and glowing.
Give me Glowing Skin
The New Way to Clean Skin
The Hydro Facial is designed to do more than solely hydrate the skin. The treatment is a non-invasive facial that gives the exfoliation benefits of a Chemical peel, without the normal lengthy downtime associated with one.
The treatment reduces the appearance of fine lines and wrinkles, stimulates the production of collagen whilst reducing any hyperpigmentation.