Are you looking for tighter skin and the removal of facial lines or deep folds? Eyes showing signs of ageing?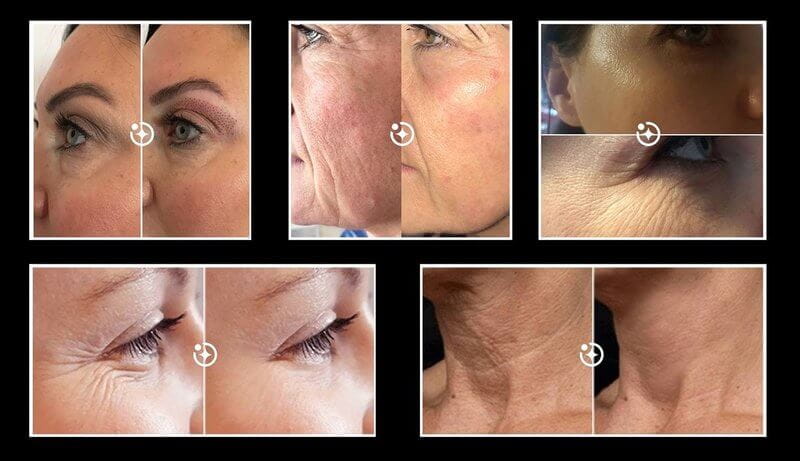 How can Fibroblast Plasma Pen produce these results?
The Fibroblast Plasma Pen creates tiny plasma flashes between the pen and your skin, resulting in a micro-millimetre sized dot. A series of these miniscule spots are then strategically placed in a specific area of the face to attain the desired result. This minor skin penetration increases collagen and pulls the skin in its immediate vicinity. The renewal of the Collagen during the Plasma Pen treatment stimulates the skin which gives it strength and elasticity. This process leaves any area of the face smoother, glowing and soft.
How long for the effects to be seen?
This revolutionary ib Pro Plasma, non-surgical treatment, is proven to reduce your facial wrinkles, frown lines, smile lines and deep folds within 3 – 12 weeks. The affects last up to 5 years. The treatment is faster and with less downtime than the equivalent surgical procedure.
Tighten/Smooth my Skin
Why the ib Pro ?
The ib Pro uses only Medical Grade Nano Plasma Technology, there are very few machines on the market that are medical grade. The ib Pro Nano Plasma device is CE Certified in Italy as a Medical Plasma device.
Scroll down for Fibroblast Plasma Pen Prices – Depending on the areas to be treated, prices will vary.
Benefits to you by having the Plasma treatment
Faster Treatment – minimal downtime
• Cheaper compared to ablative (fractional) laser skin resurfacing with less downtime
• No surgical incision
• No injected anesthetic
• Extremely low risk procedure (surgery can carry a blindness risk)
• Minimal side effects
• No thinning of the skin
• Provides a controlled, non-fractionated energy absorption across the skin area. It is targeted without damaging the outer layers of the skin
Get Better Skin
We give an indication of what one might expect to pay here:
Upper Eye Lid Lift – £235​​
Lower Eye Area – £235
Upper & Lower Eye Area​ – £400
Brow Lift ​​​​​- £200
2 x Crows Feet ​from – £125
Top Lip Lines from ​- £125
Bottom Lip Lines from ​- £125
Top & Bottom Lip Lines ​​from ​- £200
Lower Face Lift (incl Jowels) from ​​​​​- £550
Nasolabial (side of mouth) ​​from – £200
Neck Lift ​​​​from ​- £350
Full Face Lift ​​​​​- £1999
Décolletage ​​​​from ​- £450
Upper Arms – ​​​​​£895
Hands – ​​​​​​£225
Stomach​​​​ from from – £395
Stretch Marks ​​​​from ​from – £345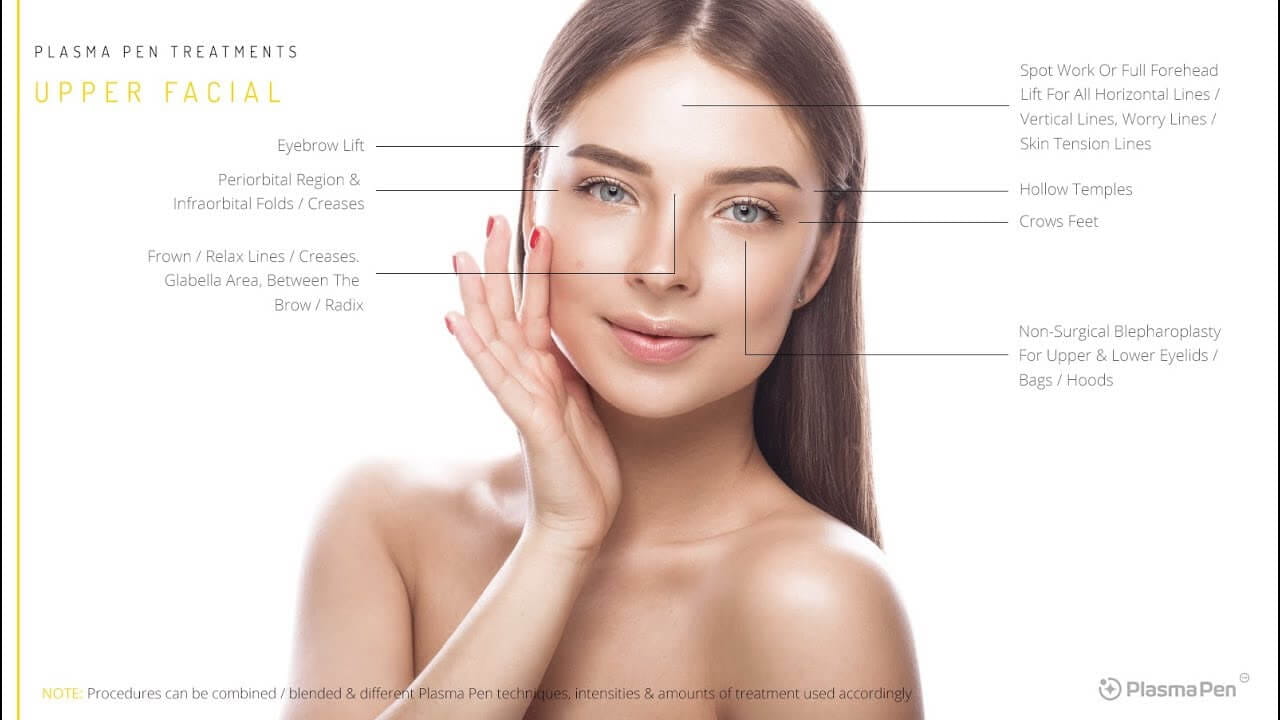 Recent Fibroblast Plasma Pen reviews
Jacqui was as professional as ever, explaining everything in detail about my Plasma treatment – which was amazing! Can't wait to see the results in a couple of weeks . Would thoroughly recommend this skin clinic. Thank you. Maggie R
"Wonderful Plasma treatment with Claire. Always feel so safe at Beausynergy. Will be back again soon."
Are you ready to book a consultation?
Book for Better Skin
What is the Fibroblast Plasma Pen treatment?
Plasma is compromised of ionized gases which are charged with equal amounts of negative and positive charged ions as well as negative charged electrons. Plasma is formed through these ionizations of positve and negative gases when it hits the atmosphere. At the right distance from the skin, the energy ionizes the oxygen, combines with the nitrogen in the air and creates a small electrical Plasma arc.
When the Plasma arc hits the skin, it vaporises any liquid in the skin at the point of contact. The surrounding skin contracts into the area and tightens. This gives a shrinking and lifting effect which is called sublimation. Even though the skin layers get vaporised by the Plasma, they do not burn off, they just flake off later as part of the healing process.