Do you suffer from aged and sun damage skin? Perhaps you have scars, stretch marks, décolletage lines or wrinkles?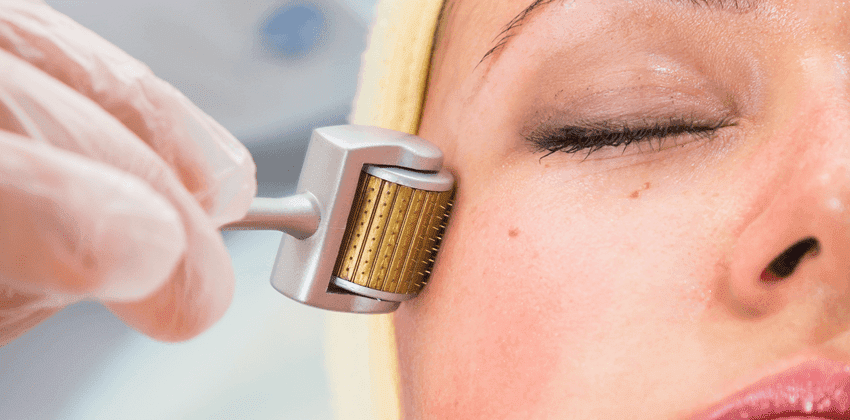 Dermaroller has been a huge success in anti-ageing and skin rejuvenation. However, it is gradually being superceded by SkinPen Microneedling treatments.Bother these microneedling procedures are highly effective at reducing and removing the appearance of scars, stretch marks, lines and wrinkles on the face and body.
Microneedling is reknowned to be one of the very best ways to restore ageing skin to its more youthful and natural self. Impressively, it creates Collagen in abundance during the healing process, (post treatment). This increase in Collagen and creation of new skin cells will transform your skin to become glowing, smooth, firm and healthy.
What we recommend you do now
After booking your microneedling appointment, you would have an in-depth consultation (£45) with one of our qualified skin therapists. This consultation will determine if the expected treatment is right for you and whether the technician feels it will give you the expected results.
Book for Better Skin
What is a Dermaroller?
A Dermaroller is a handheld, manual device that has a cylindrical drum attached to the end. This drum is surrounded by small needles that when rolled over the surface of the skin cause a mild trauma to it. This trauma stimulates a healing response from the skin which in turn increases collagen and elastin production. It is collagen and elastin that give the skin a firm and smooth texture.
Dermarollers have different needle lengths. The lengths used used depend upon the skin concern being treated – see below
0.25mm Dermaroller
enlarged pores
post inflammatory hyperpigmentation (blemishes)
skin discolouration
0.50mm Dermaroller
sun-damaged or sagging skin
wrinkles
uneven skin tone or texture
enlarged pores
postinflammatory hyperpigmentation (blemishes)
skin discolouration
Get Better Skin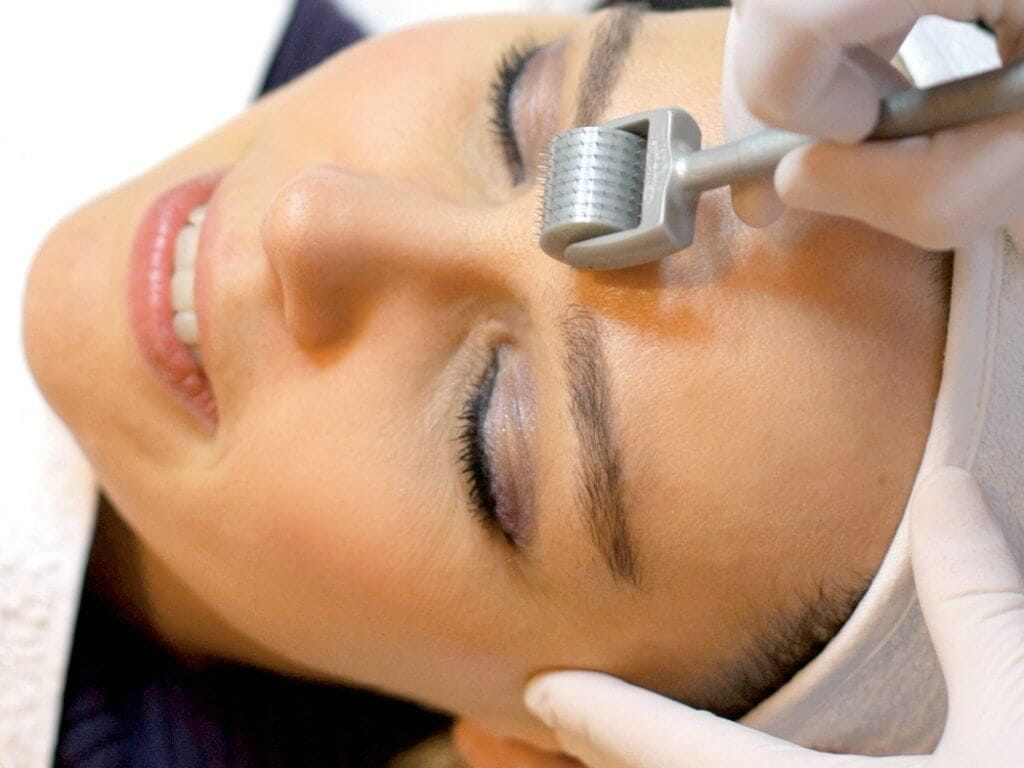 1.00mm Dermaroller
shallow acne scars
sun-damaged or sagging skin
wrinkles
uneven skin tone or texture
skin discolouration
1.50mm Dermaroller
deep acne scars
sun-damaged or sagging skin
stretch marks
surgical scars
winkles
2.00 Dermaroller