Are you looking to remove your "Crow's feet"? Are the areas around your eyes starting to show signs of ageing and you feel they are ageing you?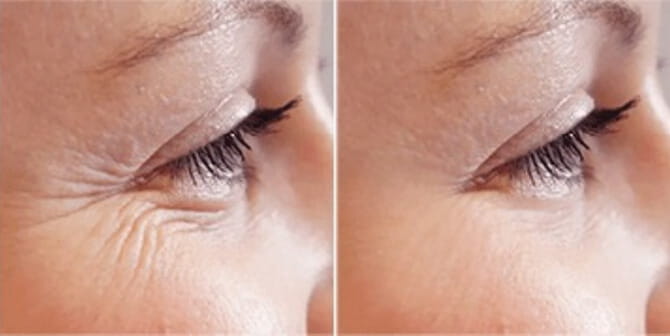 Why Plasma Pen with BeauSynergy for my Crow's Feet?
The Fibroblast Plasma treatment is now the preferred option to invasive cosmetic surgery. For the areas around the eyes, the procedure takes a fraction of the time of a surgical treatment and comes with minimal discomfort and downtime. Following your treatment, the area around your eyes will feel tight and slightly swollen. This feeling, along with the micro dots, will disperse within a day or so, unlike the affects of surgery in that area. Treatment time is generally around 30-40 mins, with immediate results. Your new "line free" area around your eyes can last up to 5 years, depending on your lifestyle.
Beware of Imitations for your Crow's Feet Treatment
One of our highly trained skin specialists uses the Plasma Pen to create ionised gas which penetrates the skin, creating tiny micro-millimetre sized wounds. However, the pen never touches the skin. The ib Pro technology is the most advanced Plasma Pen on the market today and significantly superior to cheaper alternatives often used in Beauty Salons. You are being treated by fully qualified and experienced skin technicians in an award winning skin clinic, so please do your research on who to choose for this or similar Crow's feet removal treatments.
Remove Crow's feet here
How does Plasma Pen Work?
Plasma Pen converts electrical energy and transmits (with no contact) energized gas to the skin's surface from above. A micro-trauma is then caused to the skin's epidermal layer (top layers) which simultaneously heats and disrupts the deeper dermal structure via thermal conduction.
How do I Find Out More?
It is likely that a 40 min consultation will be needed. This consultation will include a thorough skin analysis, patch test and a skin scan. We will also discuss any relevant medical history and establish if there are any contraindications to treatment. The consultation is perfect for you to discuss any questions you may have about the treatment. Once the consultation has been completed, the therapist can then book your treatment.
Consultations are just £45 and refundable against your treatment.
Book for Better Skin