Botox is perfect if you want to reduce the appearance of fine lines, wrinkles
and smoothing out old, tired looking skin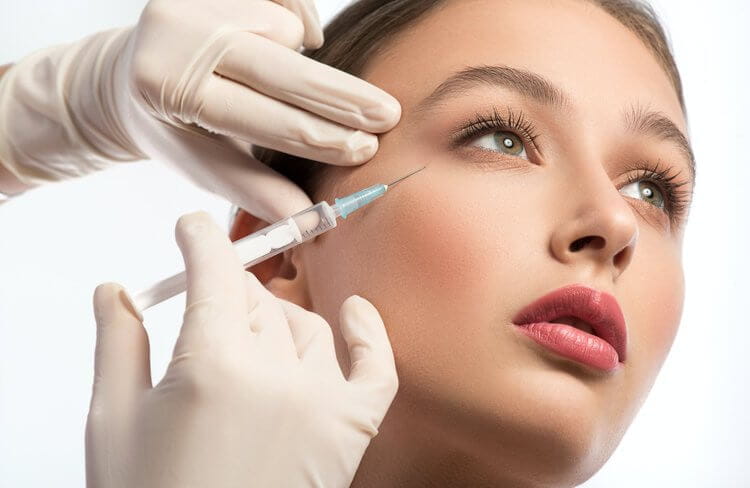 Botox is a brand of Botulinum toxin (type A). The Botox treatments consists of a purified protein that is placed into the dermal layer of the skin, relaxing the muscles in the face, reducing the appearance of fine lines, wrinkles, and smoothing out old, tired looking skin.
Botox is most commonly used around the eyes (crows feet) between the eyes and on the forehead. Your muscle relaxant treatment lasts for a number of months and is extremely effective at giving you a younger, brighter look.
There a 3 types of Botox Treatments that we perform at the clinic:
Botox
Advanced Botox
Botox for excessive sweating – Hyperhidrosis
Get Better Skin
Consultation – £50 (for 30 mins treatment or £50 for 60 mins)
(refundable with no obligation to have treatment)
One area (eg Crow's feet) – £195
Two areas (eg Crow's feet and between brows) – £240
Three areas – £270
Hyperhydrosis (underarm sweating) – £350
What we recommend you do now
The starting point for any Botox treatment is to have a a consultation with Dr McMcMillan. This is charged at £50 but is deducted of any Botox treatments. A consultation is necessary to determine whether the treatment is suitable for you.
Book for Better Skin
Botox Treatments by our Cosmetic Aesthetic Doctors
Dr Maryam McMcMillan (Hons) BDS MFGDP RCS (Eng) has, since 2004, been practicing in the field of facial aesthetics. Recently she was nominated as a finalist in the National Aesthetic Dentistry Awards – in all 3 Facial Aesthetics categories.
Dr Maryam performs all our Botox treatments and Dermal Filler treatments.
Dr Maryam has a true passion in the fields of advanced facial aesthetics, anti-ageing treatments and cosmetic dentistry. Along with her high level of training and experience she provides personalised, high quality and professional advanced facial rejuvenation treatments.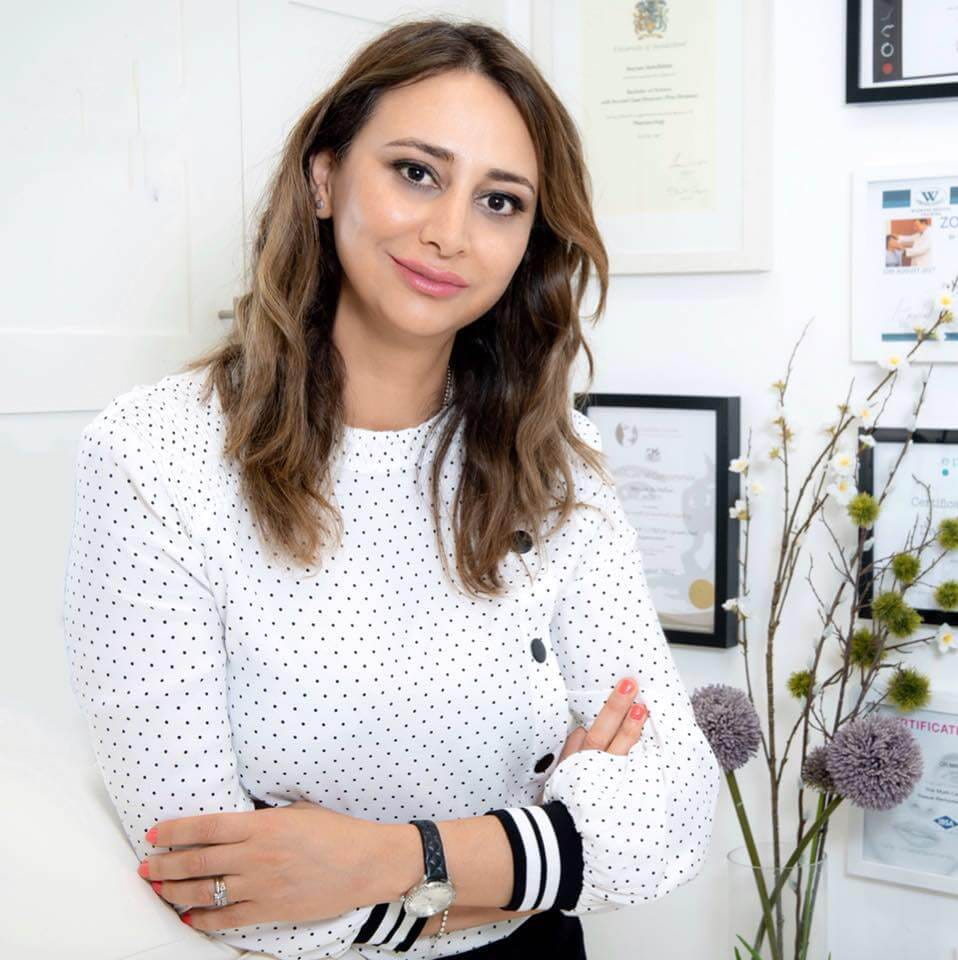 Dr Kiran is also a highly skilled injectable practitioner as well as a General Registered Cosmetic Dentist. She is kind, professional and truly understanding of the wishes of her patients. Using her expert knowledge of skin, Dr Kiran is able to ascertain the correct level of cosmetic products needed to naturally enhance the facial features of every patient she sees.