Are you finding your warts unsightly?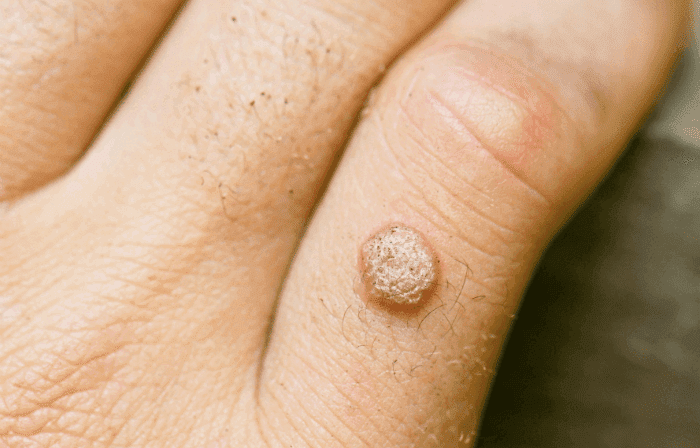 Wart Removal
Warts are removed using our advanced CyroPen system. CryoPen Cryotherapy emits a fine jet of nitrous oxide under high pressure. This destroys the tissue by freezing the inter-cellular fluid which then forms ice shards and crystals. The membrane is then ruptured and the cell destroyed. There is no damage outside the treated area and it's incredibly accurate.
The Cryotherapy treatment for Wart removal is non-invasive, quick with little pain or downtime.
What we recommend you do now
The starting point for a Wart removal treatment is to have a FREE 15 min consultation with an experienced skin expert. This consultation will determine if your skin type is suitable for a CryoPen procedure.
Between the ages of 16 and 17, patients need parental/ guardian consent and them to be present.
Book Appointment
Wart removal is a straight forward procedure with minimal pain thanks to our advanced CryoPen.
Warts are small lumps of hardened skin. They can appear commonly on the face, feet, hands and fingers, although they can be found around the entire body as groups or individually. Warts are generally painless but can be painful if they are bumped against something.
Warts are caused by the HPV virus which makes the skin produce an abundance of keratin. This leads to the rough, hard skin of a wart.
No longer treated through the NHS, our highly qualified experts can remove Warts and Verrucas quickly and efficiently.
Book Appointment
Popular Questions
Is wart removal with Cryotherapy painful? – There is minimal pain or discomfort felt and no anaesthetic required.
Will there be any scaring post treatment? – The risk of scaring is very low.
I have warts on my fingers. Can they be removed in one treatment? – It depends on the size of the warts. Some warts need 2 treatments spread over a few weeks.
"This treatment has helped my little girl so much. She's happy again. She had warts on her hands and skin tags on her face, now her face is clearing up and warts are coming off."