Are you suffering from a Verruca and have tried all the lotions and potions advertised?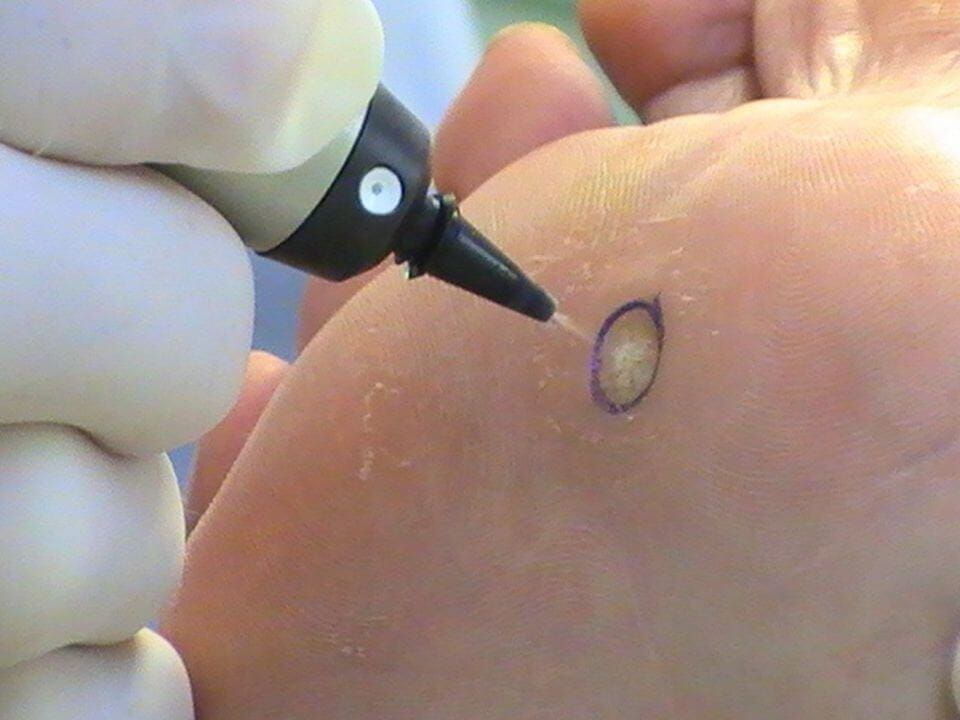 Verrucas are small tough lumps on the surface of the skin that are found most commonly on the fingers but also on the feet. They usually go away on their own but may take months or even years.
If Verrucas are left for an extended period of time and not treated, it may become necessary to have them surgically removed by incision. Generally the NHS will not remove Verrucas. If this is the case you would be referred.
Book Appointment
Verrucas can be removed at the Hertfordshire clinic using Cryotherapy (liquid nitrogen) or Thermavein in one or two treatments. The most commonly used method is CryoPen which will quickly freeze the area to be treated. This in turn kills off the blood supply which feeds the virus. The Verruca should then dry up, diminish and fall off after 4 – 7 days. Some stubborn Verrucas require a second treatment.
The Verruca removal treatment has minimal discomfort and will generally feel like an ice cube is stuck to your skin. However, it is a very successful and common treatment here.
Book Appointment
The treatment is non-invasive, quick with little pain or downtime.
Patients recent Reviews on Verruca removal
Karoulis – "Very friendly, professional, makes you feel very comfortable. Would definitely recommend to friends and family!"
Louise G – " Very happy with my CryoPen procedure today. The clinic was sparkling clean and extremely Covid secure. Marina was very professional, kind and caring and explained every step. I would definitely recommend this clinic to others. Thank you."
What we recommend you do now
The starting point for Verruca removal treatment is to have a FREE 15 min consultation with one of our experienced skin therapist. This consultation will determine if your skin type is suitable for a CryoPen or Thermavein procedure.
Between the ages of 16 and 17, patients need parental/ guardian consent and them to be present.