Unwanted Moles. Mole Removal is performed quickly and safely with minimal discomfort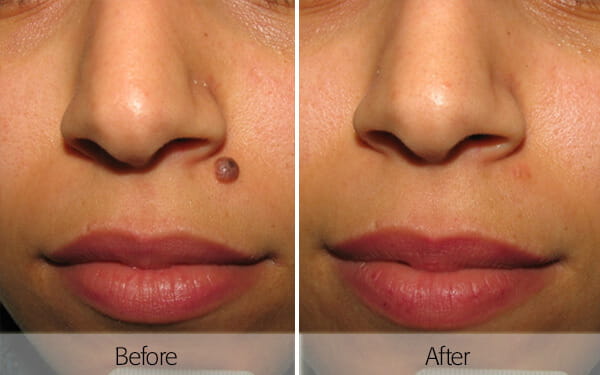 Mole Removal at the Herts Clinic
Mole removal is a very common cosmetic procedure within the clinic. Moles can appear on male and female persons of all skin colour and skin tone. The moles can be small or larger and can often be unsightly to many if they appear on skin not covered by clothing.
During your consultation by one of the senior skin therapists, it will determined whether we can proceed or not. You will also understand clearly about the procedure be advised on how to protect the area post treatment.
Currently the cosmetic procedure of Mole removal cannot be performed through the NHS. Thankfully at the clinic we are able to quickly, safely and with minimal discomfort remove one or any number of moles on any area of the body.
After receiving a doctors note or a letter from a qualified professional such as a Doctor or Dermatologist, we can safely remove any unwanted benign Mole. We use the advanced Plasma Pen to treat and remove any unwanted moles. This procedure has very minimal discomfort.
Phone for Consultation
What we recommend you do now
Please bring the necessary note or letter from the professional (Doctor or Dermatologist, to the clinic. The skin therapist can then discuss the procedure and answer any questions before you undertake the procedure on the day.
Ready to book a free Mole removal consultation? Click here