Do you have unwanted Milia on your face?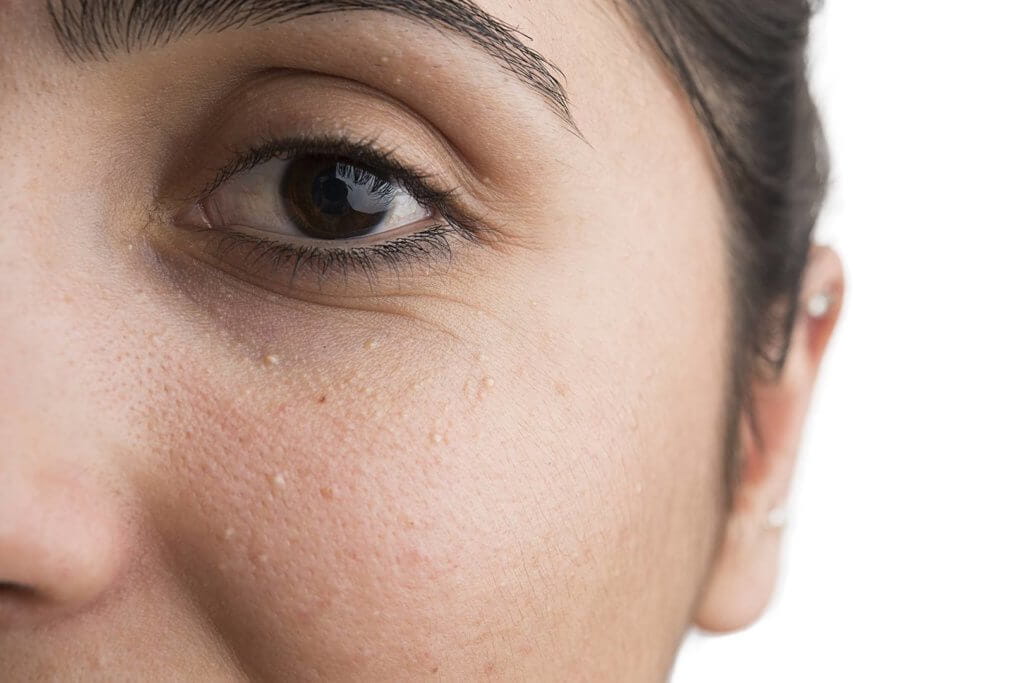 Milia removal is safe, quick with very minimal discomfort.
Milia removal is not available through the NHS. As an advanced skin clinic we are able to safely assess and remove Milia at affordable prices. Milia are small white cysts that appear in groups primarily on the face around the nose, eyes, eyelids, mouth and cheeks. They're harmless, but can be noticeable to others which can cause self-esteem issues.
Remove my Milia
Milia Removal
How is Milia removed?
The treatment process for Milia removal is known as Thermocoagulation which seals the blood supply to the Milia roots which causes them to instantly and permanently disappear.
Your initial appointment will generally taken no more than 15 minutes including consultation and consent. For larger numbers of Milia on your face or body, the treatment time may be a few minutes longer.
All treatments for any condition are non-invasive, quick with little pain or downtime.
What we recommend you do now
The starting point for a your treatment is to have a FREE 15 min consultation with one of skin experts. This short consultation will determine if you do indeed have Milia and the cost and processes involved to remove them for you.
Remove my Milia
Milia removal is quick and effective using our ThermaVein system. Once homecare advice is adhered to, the Milia treatment leaves no scaring or pigmentation change.
Thermavein technology delivers results quickly and successfully. Doctors and Dermtologists worldwide use Thermavein for a majority of their Milia removal procedures.
Recent Milia testimonial from a patient
"So happy with the service and results of my Milia removal. Amazing customer service! Thank you"
"Really attentive and caring with the treatment to remove my Milia. Great information about other treatments."