Do you have unwanted Blood Spots? Do you wish they were removed?
Blood spot removal / Cherry Angioma removal
Also known as Campbell de Morgan spots or Cherry Angioma, blood spots are small, harmless growths that can vary in size. They can appear anywhere on the body.
To remove any amount of these blood spots is a straight forward, painless treatment using Thermavein. No longer performed through the NHS, our skilled skin therapists are able to nullify the blood supply to the red spots using intense heat. This heat shoots from the micro-needle sized point at the tip of the Thermavein handle and kills off the blood supply to the red spot. It subsequently rapidly disappears.
Skin colour and tone are not important as the results are hugely successful either way. The treatment can last from a minute to 5 minutes, depending on the amount of blood spots to be removed. There is minimal discomfort and not anaesthetic is required.
Remove Blood Spot
Is the treatment painful?
The ThermaVein is very quick and generates minimal discomfort. The macro pin head of the ThermaVein is pointed to the base of the necessary blood spot and a very high burst of heat is released which kills off the blood cells supplying the spot. This small sharp burst of heat means that sometimes there is no feeling of the treatment, even without Anaesthetic.
All treatments for any condition are non-invasive, quick with little pain or downtime.
What we recommend you do now
For a Blood Spot removal / Cherry Angioma removal treatment it is generally not necessary to have a specifically booked consultation due to the nature of the condition. The clinic are happy to answer any questions over the phone, on chat or email. If you would prefer to see us before making any decision then your 10 – 15 minute chat with us is free.
Remove Blood Spot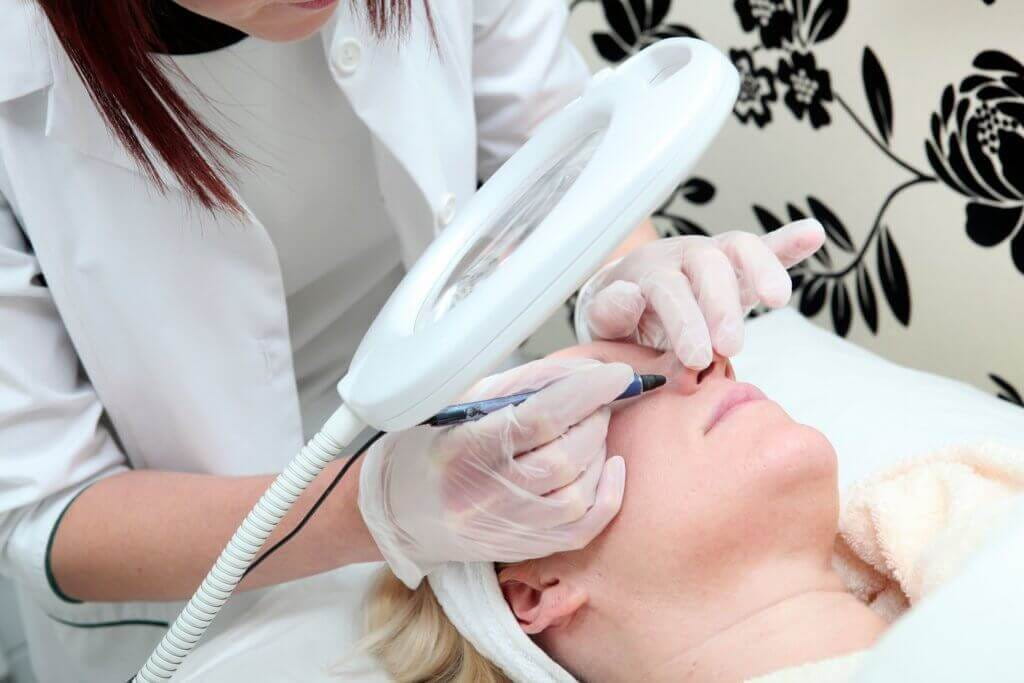 Will the Blood Spots Return after Treatment?
Once the blood supply has been cut off during the treatment the red spots will have nothing left to keep them alive and so they will not return at any stage in those original positions. They will very quickly become very small scabs and fall off by themselves. The skin therapists will discuss the treatment time and any post care treatment during your initial free discussion at the clinic or over the phone.