A selection of treatments to reduce and remove Acne Scars
How are you treated for Acne Scar removal?
During your intial consultation, your senior skin technician will devise an advanced acne scar removal treatment plan that will significantly reduce the acne scarring damage to areas such as your face, neck chest or back. Consultations for acne scarring are often free of charge and come with no obligation. Our skin technician will then be able to offer you some alternative treatment methods, such as the SkinPen or Chemical Peel. Both of these suit the treatment of acne scars on your face or body.

Do you have unwanted acne scars? Or are you looking for acne scar removal because it's affecting your self esteem and confidence?
At our advanced skin clinic, we have the solutions to resolve your scarring concerns.
As your skin ages, it is common for any old flat, raised or indented acne scars to become more prominent as the elasticity has diminished from your skin. Your skin may now seem a little more saggy and less tight.
There are four types of acne scarring that we see and successfully treat in our Hertfordshire clinic:
Post Inflammatory scarring
Ice Pick Acne scarring
Box scarring
Rolling Scars
A course of treatment to resolve your acne scars will be discussed with you skin therapist. The prescribed treatment will leave you with significant improvements to your skin. Which ever method is advised to you, the results will show new smooth and unblemished skin, thanks to the repair, resurfacing, tightening and plumping.
Clear my Scars
(depending on treatment)
What is the best treatment for Acne Scars?
The treatment for acne scar removal, post consultation, is generally a course of treatments, including either Chemical Peels or SkinPen Microneedling with LED. Your type of treatment is determined by the severity of your scars and where they are on the body. By the end of your course your skin will show significantly better results.
What results can you expect from the treatment?
If your skin therapist suggests Skin needling (SkinPen), it would be because you had Atrophic scarring. Atrophic scars form below the upper layer of skin tissue. They are a result of severe acne that has prevented the skin from being able to regenerate your tissue correctly. This leaves behind uneven texture in shapes known as ice-pick, rolling, and box scars. Also a session of LED after each treatment is key to help skin recovery and healing.
When discussing your treatment for acne scar removal, we may see that the scars had developed more recently and have now showed up as little dark or red marks that just have refused to go away over time. In these cases we may look at the other alternative of a Chemical Peel (for Vascular / post inflammatory) that suited your skin type. Exfoliation is key to your recovery with these acne scars.
Book for Better Skin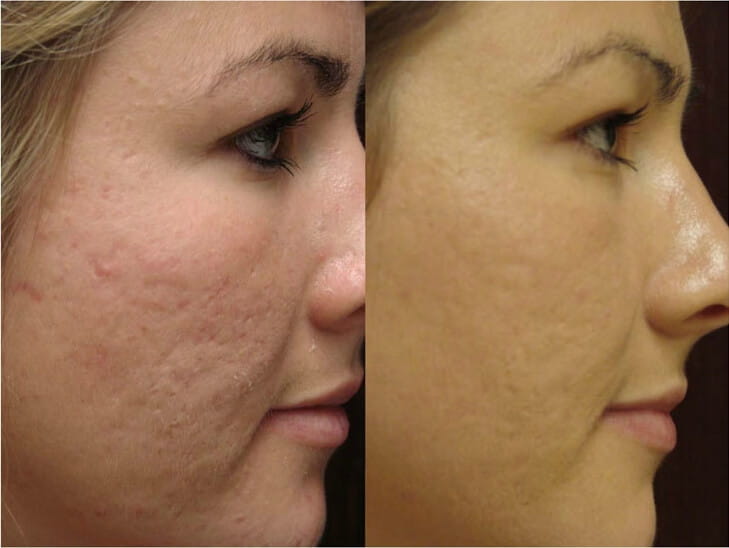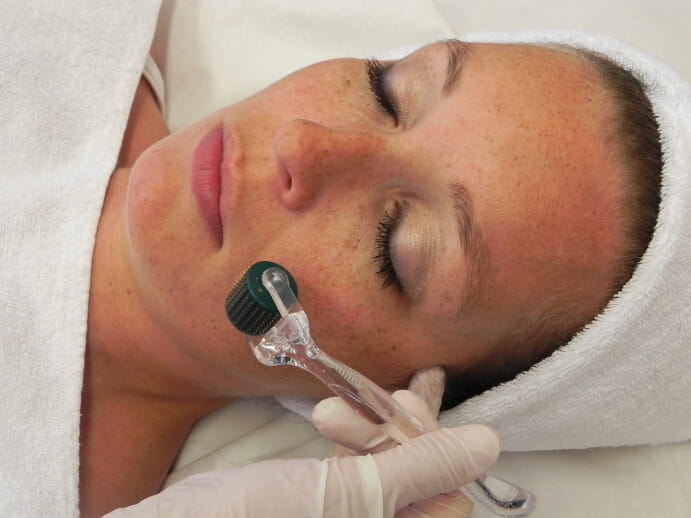 What we recommend you do now
The starting point for any treatment for acne scars is to have a consultation with our experienced skin experts. This consultation will determine if your skin type is suitable for the various procedures we can use to target, reduce and remove your scaring.