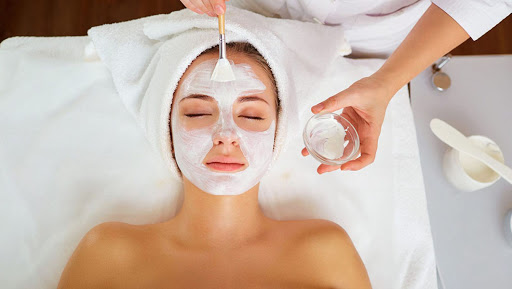 The Hydro Facial – 3 treatments in 1!
BeauSYNERGY has recently been fitted with an exciting new Hydro Facial Aqua 3 machine. This popular, non-invasive treatment is an amazing way to treat and pamper the skin, leaving it noticeably clean, glowing and hydrated after just 1 treatment.
What is a Hydro Facial?
A Hydro facial (similar to Hydrafacial) is a popular skin treatment that tackles a wide range of skin issues, including acne, dryness, hyperpigmentation and fine lines. It is a true all-rounder that can benefit most skin types and skin ages in just 3 steps.
Why should I get a Hydro Facial?
A hydro facial can assist in the reduction of the following skin issues:
Dull, dry or textured skin
Uneven skin tone
Fine lines and wrinkles
Hyperpigmentation (such as sun spots or age spots)
Persistent blackheads and enlarged pores
Acne scars
What are the 3 steps involved in this treatment?
Step 1 – Microdermabrasion
A diamond-tipped microdermabrasion wand is used to deeply exfoliate the skin, removing layers of dead skin cells that have accumulated over time.
Step 2 – Extractions
A small vacuum is used to extract oil and debris from the pores.
Step 3 – Hydration
A hydrating serum with antioxidants and peptides is deeply infused into the skin.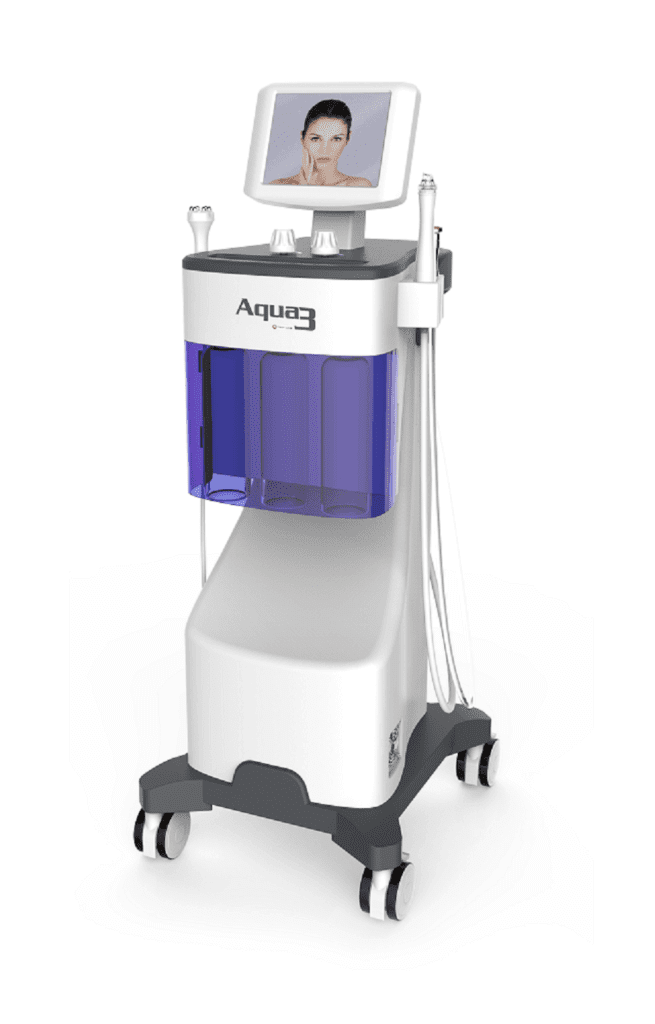 What are the benefits of a Hydro facial?
The deep exfoliation removes dry and rough patches of skin, leaving the skin instantly smoother and more radiant. This helps to improve the overall texture and tone over time, including the reduction of pigmentation, fine lines, deep cleansing and general skin ageing.
The facial uses different handpieces throughout to create seriously glowing results! The suction handpiece contains mandelic acid and salicylic acid, these remove impurities from the surface and suck out dead skin cells, blackheads and whiteheads. This handpiece is especially handy for removing any stubborn blackheads from around your nose area – perfect!
Hydro Facial is similar to the HydraFacial – any skin type
An ordinary water-based peel is not enough to treat largely thickened skin, but with its unique diamond-grain handpiece, the Hydro Facial (Aqua3) allows for treatment of even the most problematic skin. By performing a controlled, non-invasive microdermabrasion that removes the outermost stratum corneum, we're able to improve your skin texture and improve elasticity.
The Hydro Facial is similar to the HydraFacial but its 3 in 1 facial combines a water-based peel, with microdermabrasion and a host of "result driven"cosmetic ingredients for your skin. The high-tech facial is catered completely to the individual's needs as it enables you to choose from 4 different settings.
Are there any side effects or aftercare?
The Hydro Facial is non-invasive and gentle – virtually no irritation or redness is present after the procedure. There is no downtime, so you can resume your usual day-to-day activities.
You can book a Hydro Facial treatment through the BeauSynergy website. One of our skin specialists will get in touch for a consultation before the treatment.