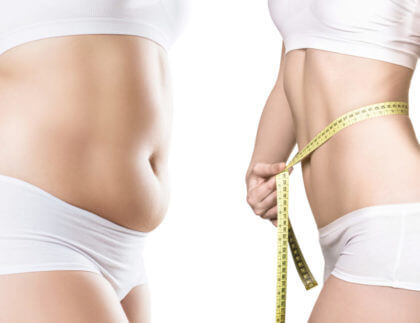 How to Lose Belly Fat
Many of us are suffering from the unwanted aftereffects of the 'quarantine fifteen' or from general overindulgence. Whatever the reason, unwanted weight gain is never fun. How to lose Belly Fat? Well, diet and exercise are the typical answers to address fat loss, but these days, we can also turn to aesthetic solutions to belly fat loss, and in other areas of the body. While a good weight loss diet can help to see results of unwanted weight gain, results can be slow, and the self-control needed to keep to a fat loss diet can be hard.
What is the best proven Belly Fat Loss treatment?
We suggest using fat freezing treatments to lose belly fat. However, fat freezing can work well on other troubled areas, such as the hips, flank, thighs, bottom and upper arms. All can be dramatically and permanently reduced by "fat freezing".
What is Fat Freezing?
"Fat freezing" is a common term used for a variety of alternative treatments for those asking to lose Belly Fat quickly. All treatments use a procedure called Cryolipolysis, (also known as 'cool sculpting'). One of these non-surgical processes, uses vacuum suction to pull unwanted fat into a suction cup. It is then frozen to a point that is safe enough to not cause any ice burns, but low enough to kill the fat cells permanently. Another, can be systems that deliver rapid results to the belly by heating, cooling, and heating the isolated fat cells. The reduces the belly fat without any damage to any other area of the body. It is totally non-invasive and painless.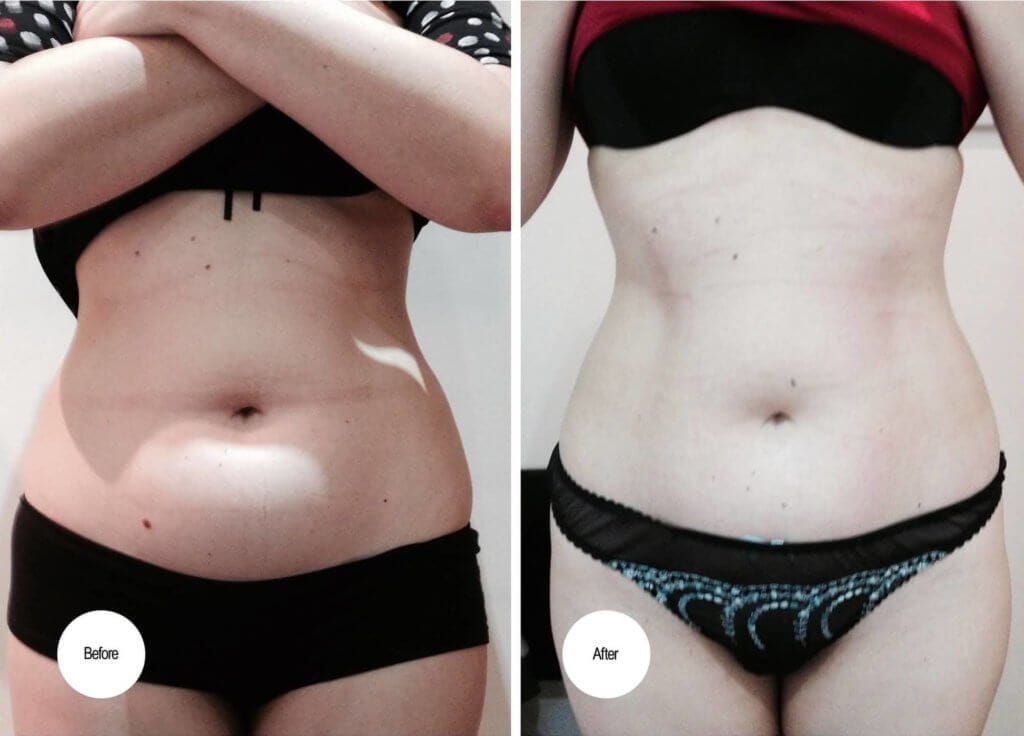 How soon will I see the results of Fat Freezing?
One of the very most successful devices used to lose weight fast is a wonderful machine called the LipoContrast Duo. It is a state-of-the-art Cryo Lipolysis machine, which delivers faster results than many Cryo-Lipo alternatives. It is used within the clinic and is extremely popular.
Approximately 80% of the final result will be visible within just 20 days. So, if you are asking "how to lose belly fat fast", then this LipoContrast system is probably the answer.
How much Belly Fat will I lose?
If you are asking if it is noticeable after one treatment, then the answer is very often yes. It is quite common for around 33% of the treated belly fat tissue will be eliminated and gradually broken down through the lymph nodes and into the metabolic system. They then flow out when you pee.
Best way to lose Weight.
There are plenty of alternatives to losing weight fast but this one is safe, painless, relaxing and extremely fast. It is important to note that you may still gain weight if you do not take care to control your diet. However, the fat cells that have been removed can never reappear – providing you do keep up this healthy lifestyle with regular exercise. You may need up to three treatments for the most severe cases or if you wish to have other areas around your abdomen treated.
Is this Fast Weight Loss Painful?
Not at all! It is a very safe and painless treatment. You may feel some tingling and pins and needles in the area treated, or experience slight redness or swelling, but this quickly subsides. Occasionally, patients may experience slight bruising or numbness, but again, this will disappear soon after treatment. During the treatment you simply lie back, relax and let the machine do its work!
Meal Replacement Shakes and Diet Plans
Meal replacement shakes and diet plans are an alternative. But they are not necessarily a fast way to lose weight and fat. In today's busy world, many people are looking to lose weight fast. In fact, so fast that would ideally like it lost in their lunch break. Ok, so Fat Freezing will not allow the fat to be killed off during the lunch break, but one will generally see amazing results within just 20 days. "How to lose Belly Fat"? – now you know.