Do you have a tattoo that you now realise is unwanted or unsightly?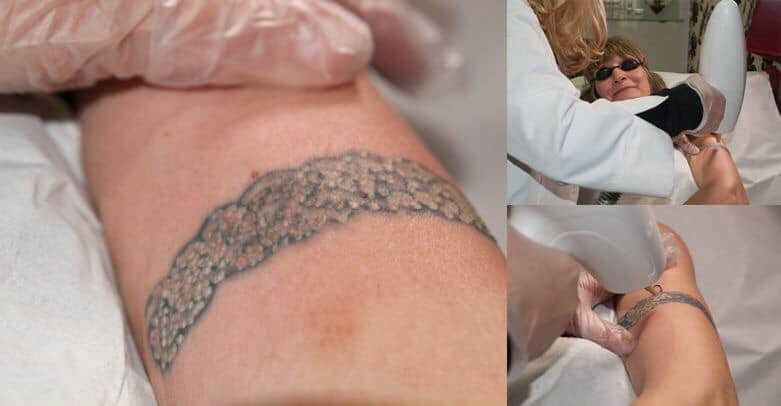 The Laser Tattoo Removal treatment is completely safe, relatively painless but will take a few months to see complete results, depending on your tattoo and requirements. You will see noticeable fading from the very first appointment but you do have to leave a number of weeks between.
Free Consultation
BeauSynergy is the multi-award winning laser clinic based in Brookmans Park, Hatfield in Hertfordshire. Our advanced Laser Tattoo Removal includes the ND Yag lasers which not only perform great results but are also not prone to leave any residual scars or skin pigmentation.
We do a high volume of laser treatments every day in the clinic and are fully qualified, registered and insured in all that we do.
Book for Tattoo removal
Free assessment via your Mobile
If you have had a patch test in the last 6 months, then it is possible to make the booking of your first treatment over the phone. If you wish, you could send us photos of the tattoos you would like removed or describe the colouring and size on email or over the phone. Either way, we will be able to give you realistic expectations of what we will achieve over the course of your treatments for the particular tattoos you wish to be removed.
Price is per session. Price will depend on the size of the tattoo.
All treatments for any condition are non-invasive, quick with little pain or downtime.
What we recommend you do now
Initially, you will need to discuss the colours and size of your tattoo over the phone, ideally with photographs also. You could then book your appointment for a free consultation and patch test with a skin technician, to determine if laser removal is suitable for you. Then you are all set to have your course of treatments to remove your tattoos.
Book for Tattoo Removal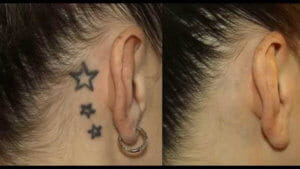 Recent reviews of Laser Tattoo removal at the clinic.
"Today I had the laser hair removal and tattoo removal treatments by Marina. The service was excellent as always and I am delighted with my treatments."
"I'm having my eyebrow tattoo removed by laser. I'm on my third treatment and it is going fantasticlly well! My therapist is just amazing."
"Had a few sessions of tattoo removal on my abdomen with Claire. She is very professional and every detail explained. I am very happy with the results so far. Quick and relatively painless."