BeauSynergy are a team of award winning advanced skin therapists and technicians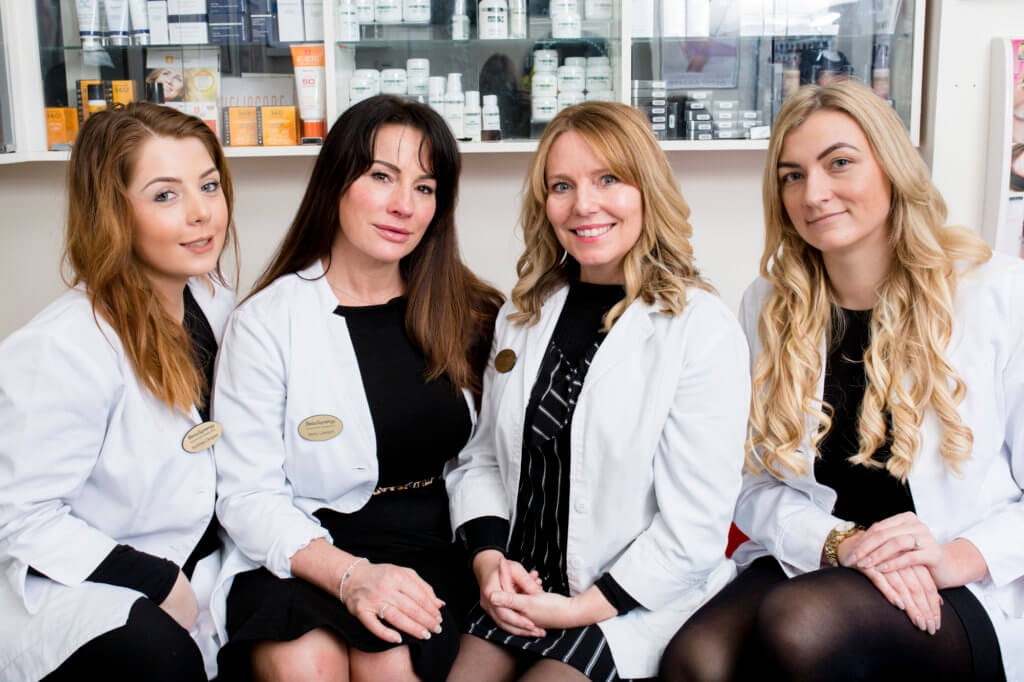 We have over 50 years combined experience in the Dermatology and aesthetic industry. We are empathetic and understanding to all our clients. With great knowledge and a full array of solutions to skin problems, we are able to bring safe and successful results on most areas of skin concerns.
Most skin conditions cannot be treated by your doctor or NHS. It is therfore common for people to be referred to a skin clinic or Dermatologist. We have expert knowledge and are recommended by doctors in a vast amount of treatments to resolve their skin issues and concerns. Also, very often we are a fraction of the cost of a Dermatologist.
Through our in-depth consultation, skin scan and analysis, we are able to understand the conditions that you are concerned about. We can then devise solutions using proven treatments for those skin issues. There is normally more than one option of treatment and we have various prices that we can offer you to suit your budget. We allow you to make the choices for a treatment that suits you best.
Book Now
Dermatology
We work with Doctors and are referred by the NHS to consult and carry out Dermatology treatments. We have a team of experienced advanced skin technicians that look at and resolve conditions such as Acne, Acne Scaring with skin needling (micro-needling), Rosacea, Skin Tag removal, Wart removal, Blood Spot removal, Milia removal, Thread Vein removal, Pigmentation and Sun Damage etc.