AS OF 12th APRIL, WE ARE VERY MUCH OPEN FOR ALL TREATMENTS ABOVE AND BELOW THE NECK. THIS WILL INCLUDE ALL FACIALS SUCH AS SKIN REJUVENATION, SKIN AGEING, ACNE, SCARING ETC. ALSO SKIN CONDITIONS SUCH AS SKIN TAGS, MILIA, WARTS, BLOOD SPOTS AND THREAD VEIN REMOVAL. LASER HAIR REMOVAL, LASER TATTOO REMOVAL AND LASER NON-SURGICAL PAIN FREE WEIGHT LOSS TREATMENTS.
WE ARE SELLING LASER DEVICES TO REALLY IMPROVE YOUR SKIN AT HOME, AS WELL AS ALL OUR PRODUCT RANGE
CONSULTATIONS CAN ALSO BE DONE IN THE CLINIC RIGHT NOW WHERE WE CAN ADVISE ON YOUR HOMECARE REGIME AND OFFER PRODUCTS THAT WE KNOW WILL BE THE VERY BEST FOR YOUR SKIN.
WHILE THIS IS ALL GREAT NEWS WE ARE AWARE THAT THE NUMBER ONE PRIORITY IS YOU AND OUR STAFF. WE ARE A SAFE CLINIC AND YOU SHOULD FEEL COMFORTABLE IN EVERY ASPECT OF YOUR VISIT TO US.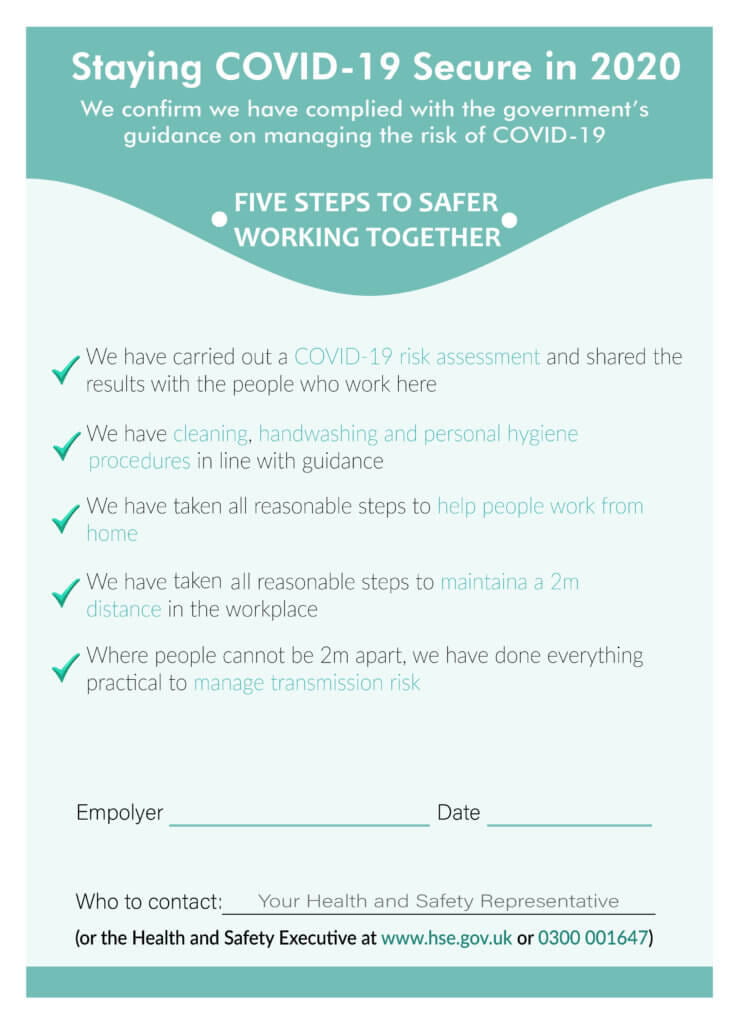 We are COVID – 19 Secure
What Clients will be Asked and Told when Booking an Appointment.
Are you showing any of the Government described symptoms? This may be continual cough, sore throat, fever, loss of taste and smell, rash, headache. Depending on which symptoms, you may be asked not to attend your appointment but to take doctors advice about self- isolation before rebooking.
Is anyone in your household or group feeling unwell or tested positive for Covid-19 and is self-isolating at this time? Again, if this is the case you will be advised not to attend your appointment and follow latest Govenment guidelines regarding self-isolation.
Have you been in close contact with anyone who has tested positive for Covid-19? If so, please follow Government guidelines regarding self-isolation.
Are you coming alone?
You will be asked to arrive early or on time for your appointment. Unfortunately we will need to postpone your appointment if you are more than 5 minutes late. This is due to us needing more time between appointments for sanitisation and requiring no more than one client in reception at any one time. I am sorry but you would lose your deposit as we run on a very tight schedule.
You will be told that if you need to cancel your appointment, we need at least 48 hours notice, or your £25 or £50 deposit will be lost. There are no exceptions to this other than positve tests of Covid-19 or a doctors medical certificate. Again, thank you for your understanding at these difficult times.
Are you driving ? You may be asked to wait in the car before being called for your appointment, depending on the weather. There is a bench outside the clinic.
At all times please social distance. We ask that unless it is physically not possible, to please stay at a minimum of 1 meter away from another person
No cash payments. You will be asked to pay contactless or Apple Pay / Google Pay ideally. If not the chip and pin is fine.
Please bring your own drink as there will now be nothing supplied in the clinic
Please do not bring food into the clinic.
There are now no blankets supplied. If you would like to have a blanket, please bring your own and make sure to leave with it.
The bathroom / toilet is not to be used by clients unless in exceptional circumstances.
Masks – Please bring your own approved mask. A minimum of ONE SURGICAL MASK is necessary. If you do not have your own then we can supply to you. You will be asked to wear this when entering the clinic.
Temperature – You may have your temperature taken before you set foot into the clinic. If the touchless thermometer is showing higher than 38 degrees C, then we will need to rebook your appointment. You will not lose your deposit in this instance.
If possible please wash or sanitise your hands before you arrive. You will also be asked to sanitise your hands using our gels once you are in reception.
You will be greeted by your skin therapist who may be wearing PPE. Do not be alarmed.
Please avoid touch points if at all possible, such as walls, switches, door handles. There are sanitation points throughout the clinic when needed.
We are a very friendly and happy clinic but unfortunately in this current safe hygiene climate, it is important to keep conversation to a minimum and refrain from laughing out loud, shouting or singing.
All areas are continually sanitised to leave a clean and healhty enviornment. We follow Government guidelines and more in respect of health and safety protocol in light of Covid-19
All staff are aware of these facts and conditions.
Please do ask if you have any questions or are unhappy about any aspect of this information.
Employees of BeauSYNERGY
Client showing symptoms of Covid-19
If a client / patient shows symptoms of Covid-19 during their time in the clinic, you must immediately stop treatment.
You must ventilate the room still further, maintain social distancing of at least 2 meters, refrain from talking as much as possible and politely ask the client to leave the clinic and wait outside.
If they are not well enough to drive then you should discuss the permutations outside the clinic and how they could be transported home safely.
They must not use public transport.
It must be ensured that they or a member of their household / secure bubble, contact the appropriate people in order to track and trace.
Once again sanitise all areas and maintain ventilation as much as possible and report in the accident book.
Covid -19 Health and Safety Protocols for Employees
All staff will wear the appropriate level of RPE and PPE at all times
UPC Ozone Free filters are used within the clinic 12 hours per day. This means 99.9% of the virus particles are removed from the air continously
All staff will wear new uniform each day
All touch points are continually santised
All treatment floors sanitised every day
All reception areas and corridors are sanitised once a week.
All surface areas are continually sanitised
Treatment rooms are sanitised after each treatment.
All machines and tools are sanitised before and after each treatment
The bathroom area is sanitised after each use.
The clinic will be ventilated as much as possible depending on weather conditions.
All food is to be eaten in the room outside.
Conversation is to be kept to a minimum at all times and at a low level
Tissues are to be encouraged for use along with the disposal in a foot levered bin
Continual hand washing is encouraged
Social distancing of a minimum of 1 meter should be adhered to at all times where possible, according to Goverment guidelines.
All staff are aware of the Covid-19 Risk Assessment for themselves and clients